Last week from 9th to 14th GMI participated in Dallas (Texas) at Honeywell Users Group Americas: such a great event that combined educational presentations focused on industry innovation and advancements with networking opportunities.
It was a great pleasure to take part of this opportunity, connecting with an international audience composed by control engineers, operations managers, consultants, advanced process control advisors, general managers, plant managers, directors, experts and other decision makers from industries such as oil&gas, chemical, metals & mining and refining.
GM International is a manufacturer of a wide variety of Intrinsically Safe products with certified experience and well-known capability to give prompt and efficient solutions. Our mission is to provide qualified intrinsically safe isolators to support Intrinsic Safety Instrumentation and Systems for Oil & Gas, Petrochemical and Pharmaceutical Industry.
We feel proud that Honeywell, the worldwide leader in Automation and Safety Solutions, certified functional compatibility of GMI products with its Safety Manager Remote Universal Safe IO (RUSIO).
GMI Isolators, Safety Relays and tailored Termination Boards, suitable for use in SIL3 loops (IEC61508/IEC 61511), have been successfully tested in the Honeywell Competence Center in Rosmalen - The Netherlands. All compatibility aspects, including Line Monitoring for fault detection, have been successfully tested following the procedures part of the Honeywell Multiple Vendor Interface Program.
At Honeywell Users Group AMERICAS 2019 we showed our product offer and solutions to the decision makers of the process industries and gave them the opportunity to learn more about us. It was a pleasure to meet hundreds of industrial experts and valued users from major leading companies.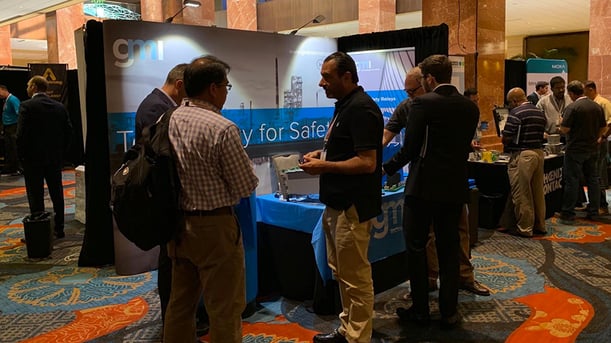 Those who missed this event will have the chance to meet us again in September at Honeywell Users Group EMEA (The Netherlands). We will be there to present all our Honeywell certified solutions.
So, don't miss the next appointment with us!